In an annual effort to support the Salvation Army and help local communities, the brothers of the Charlotte Alumni Chapter of Kappa Alpha Psi Fraternity, Inc. took shifts volunteering to ring the bell outside of the Walmart on North Tryon Street.  Extra energy and a festive spirit were set as Brothers Durrah, Wade and Howard played Christmas music while patrons contributed their donations.  
Community Service Chair, Brother Green, reported that the Class Act Chapter collected $1,106.29 while bell ringing after the Salvation Army tallied the donations.  The funds raised through the volunteer effort were used to support the local Charlotte community and specifically a nearby school, Hornets Nest Elementary, located near the Charlotte Alumni Chapter's Kappa Hall.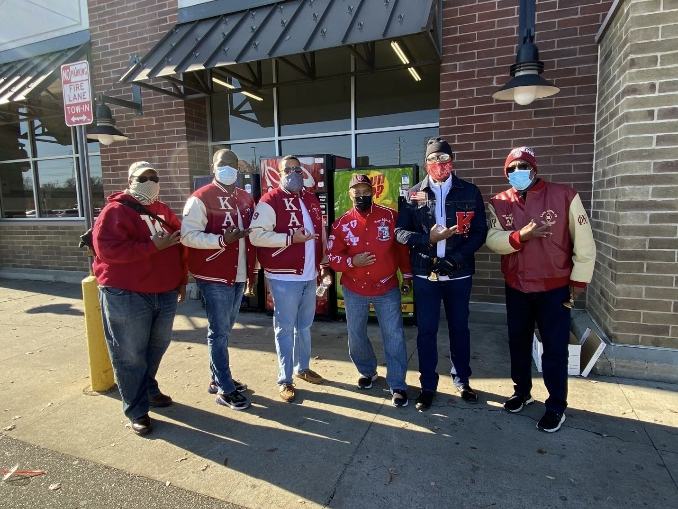 Due to COVID-19 protocols and restrictions the school requested in lieu of toys that gift cards be donated for distribution to families in need.  With the funds raised and some additional exchequer contributions, the Charlotte Alumni Chapter was able to purchase thirty $50 Walmart gift cards to assist Hornets Nest Elementary families with in bringing some Christmas cheer.  Brothers were in good company as a family also received a Nintendo Switch donated by Charlotte Hornets' rookie guard, Lamelo Ball.
The following brothers "rang the bell" for the Salvation Army this year:
Polemarch Olanda Carr
First Vice Polemarch Steven Williams
Elder Watson Diggs Awardee Sheldon McAlpin
Claude Green
Grayling Brown
Steven Blaize
Donnie Simmons
Willie James
DL Chandler
Rico Patton
Anton Durrah
Jamal Wallace
Edmund Walker
C N "Pap" Parrish
Sylvester Maxey
Dee Lindo
Kevin Lyles
Keith Haywood
Kevin King
Ron Matthews
Corey Patterson
Rodney Robinson
Art Jackson
Maurice Johnson
Juquon Whitaker
Harold Dawkins
Calvin Banks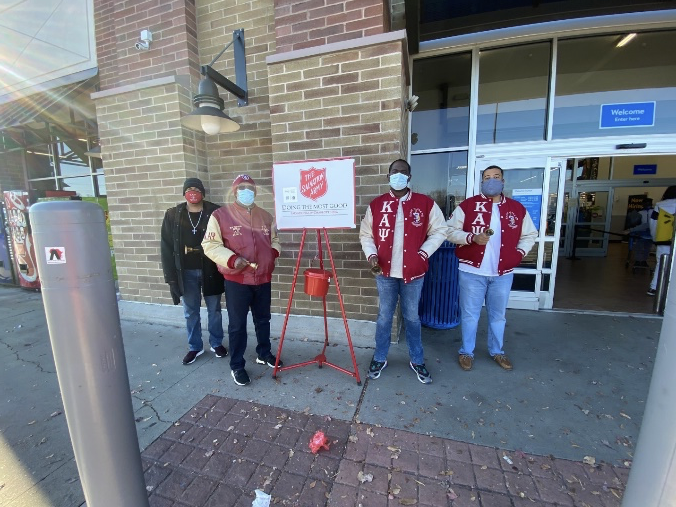 Contact your local Salvation Army Office and
Be A Bell Ringer!
THE SALVATION ARMY MISSION STATEMENT
The Salvation Army, an international movement, is an evangelical part of the universal Christian Church. Its message is based on the Bible. Its ministry is motivated by the love of God. Its mission is to preach the gospel of Jesus Christ and to meet human needs in His name without discrimination.