This post was written and submitted by Matt Bradley.
Early voting opened in North Carolina on Thursday, October 15, 2020.  In anticipation of the early voting window, The Charlotte Alumni Chapter "The Klass Act Chapter" of Kappa Alpha Psi Fraternity, Inc. developed a community service project called "Nupes, Nalia, & Masks" to encourage citizens of the Charlotte Metro Area to express the importance of participating in this democratic process and use their right to vote in this pivotal 2020 Presidential and General election.  The Allegra Westbooks Regional Library, also known as the Beatties Ford Regional Library, is located in West Charlotte on Beatties Ford Road, and was the obvious choice for this voter march.
Approximately 40 members of the Klass Act Chapter gathered at West Charlotte High School on a beautiful, sunny and crisp Saturday morning.  Before setting out, brothers from the Charlotte Alumni Chapter gave honor to God through prayer and took some pictures, wearing COVID-19 appropriate masks, to commemorate the event.  The brothers were joined by wives, children and members of Delta Sigma Theta and Sigma Gamma Rho.  The group took a scenic route to the early voting location that was just shy of  mile–taking a right onto Senior Drive towards LaSalle Street before taking another left onto Beatties Ford Road.  The brothers and their guests were escorted by the Charlotte-Mecklenburg Police Department as they marched with "GET OUT AND VOTE" signs raised and chanting "K-A-P-P-A  A-L-P-H-A  P-S-I!"  Brothers also encouraged fellow citizens in the area to vote as they were greeted by onlookers on the sidewalks and by cars on the opposite side of the street waving and honking horns.
Upon arrival at the intersection of Beatties Ford Road and Holly Street just outside the library, the brothers congregated, socially-distanced, to continue to encourage citizens to vote.  More than 50 brothers and guests, who had not yet voted, took advantage of the short wait time at the library and casted their early votes.
The march, the fellowship, the community activism and the voting all gave honor to the people that suffered and died for our collective right to vote in the United States.  Organizing this event was a success for the Klass Act Chapter and all participants represented the Charlotte community well.
Absentee voting allows registered voters to cast ballots other than the traditional method of appearing in person and casting a ballot on the day of the election.
There are two methods:
1) Absentee by Mail
2) Absentee One-Stop (Early Voting)
Absentee voting is available for every voter in NC and voters can decide which option works best for them.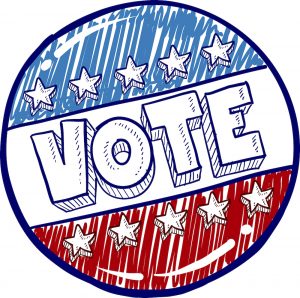 Absentee One-Stop (Early Voting) in Mecklenburg County
Who: Any voter registered in Mecklenburg County
When: Begins Thurs, October 15, 2020 and ends Sat, October 31, 2020.  Also new this election season — extended hours. Voting hours will now be 8 a.m. to 7:30 p.m. on weekdays, 8 a.m. to 3 p.m. on Saturdays and 1 p.m. to 5 p.m. on Sundays
Where to Vote Early in Mecklenburg County 
Here's a list of early voting locations in Mecklenburg County:
Bank of America Stadium
Spectrum Cente
Bojangles Coliseum
Cornelius Town Hall
Hough High School
North County Library
North Mecklenburg High School
Butler High School
Matthews area, to be determined
Garinger High School
Bette Rae Thomas Rec Center
West Boulevard Library
Renaissance West STEAM Academy
Providence High School
Southwest Middle School
Former Fox & Hound, Ballantyne Area
Myers Park High School
Scaleybark area, to be determined
South Mecklenburg High School
SouthPark area, to be determined
East Mecklenburg High School
Mountain Island Lake Library
Hickory Grove area, to be determined
Beatties Ford Library
West Charlotte High School
Hornet's Nest Park
Former Rite Aid, Carmel area
Independence High School
The University of North Carolina at Charlotte (UNCC) Belk Gymnasium
Old Pier One, University area
Mallard Creek High School
Olympic High School
Ardrey Kell High School