Free Youth Swimming Lessons, led by 2-time Olympian, Cullen Jones.
The Kappa Swim Klub provides free swimming lessons and Speedo gear on Saturday, April 29, 2023 at 11am – 12pm at the Mecklenburg County Aquatic Center, 800 E. Martin Luther King Jr. Blvd. Charlotte, NC 28202
Preferred Ages: 3 years old & up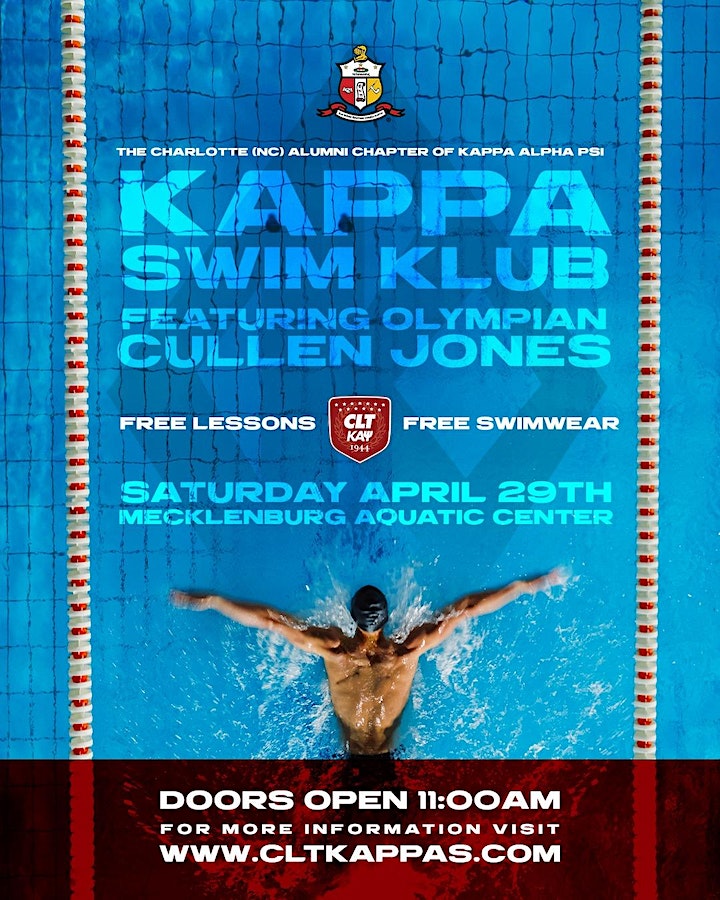 THIS EVENT HAS REACHED CAPACITY.