In an annual effort to support the Salvation Army and help local communities, the brothers of the Charlotte Alumni Chapter of Kappa Alpha Psi Fraternity, Inc. and members of the Guide Right program took shifts volunteering to ring the bell outside of the Walmart on North Tryon Street.

This included ringing the bell, dressing up as Santa, and much more. ⁠
⁠It was a great event full of holiday cheer and joy. ⁠
⁠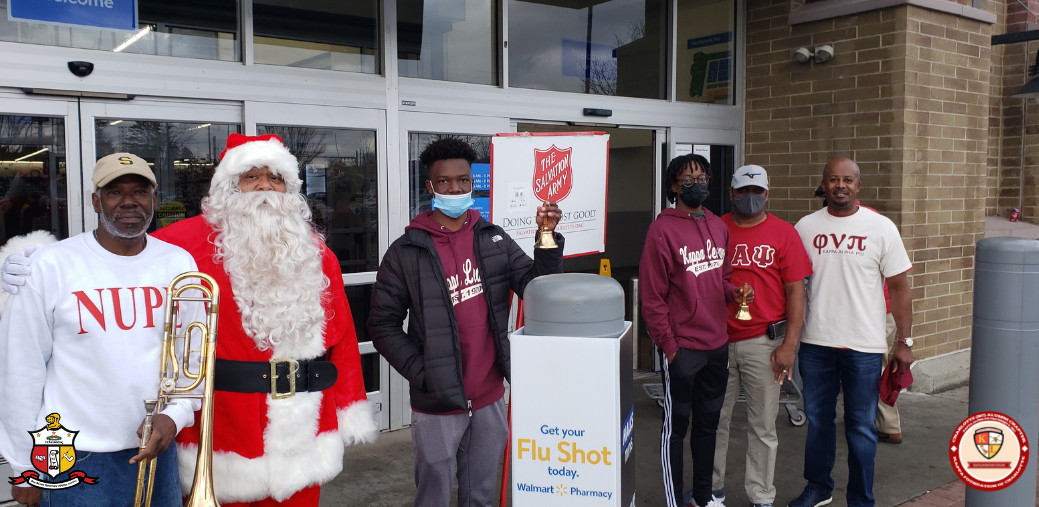 Due to COVID-19 protocols and restrictions the school requested in lieu of toys that gift cards be donated for distribution to families in need. With the funds raised and some additional exchequer contributions, the Charlotte Alumni Chapter was able to purchase thirty $50 Walmart gift cards to assist Hornets Nest Elementary families with in bringing some Christmas cheer.
Brothers were in good company as a family also received a Nintendo Switch donated by Charlotte Hornets' rookie guard, Lamelo Ball.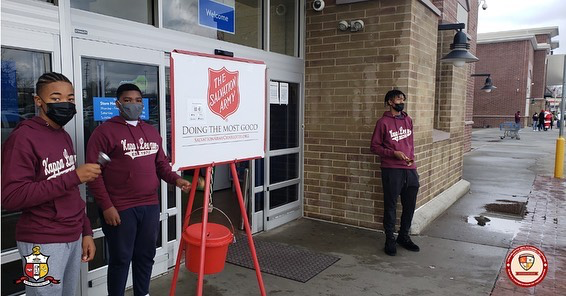 Contact your local Salvation Army Office and
Be A Bell Ringer!
THE SALVATION ARMY MISSION STATEMENT
The Salvation Army, an international movement, is an evangelical part of the universal Christian Church. Its message is based on the Bible. Its ministry is motivated by the love of God. Its mission is to preach the gospel of Jesus Christ and to meet human needs in His name without discrimination.